The Gateway to Old Newcastle
Newcastle's Castle Keep and Black Gate have reunited as a combined visitor attraction - Newcastle Castle.
Uncover the changing face of the Castle through the ages: from royal fortress and border stronghold to grim dungeon and teeming slum.
New exhibits allow visitors to experience what life would have been like for inhabitants in two of North East England's most fascinating historic buildings.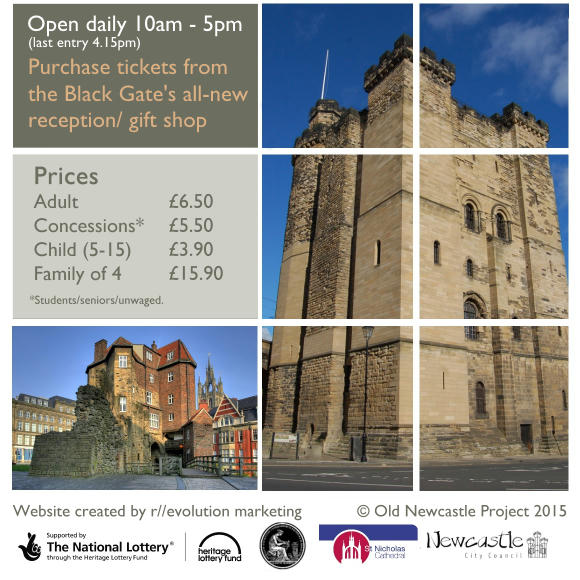 What's on?
29/04/2016 - 20:00
Spirit Seekers - Paranormal Investigation
£47
The Castle Keep has long been rumoured to be...
More
11/06/2016 - 10:00
Medieval Mischief 2016
Free entry
Artisan market specialists Time and Tide...
More
Join the conversation
Newcastle Castle
@NewcastleCastle
Feb 14
We've reached 300 reviews on @TripAdvisor! Thanks to everyone who's left us feedback https://t.co/Uq99zkzfna https://t.co/6yEVaoF7CA
Newcastle Castle
@NewcastleCastle
Feb 13
RT @leaviebea: Another fun night @NewcastleCastle with Bela Lugosi! https://t.co/N5oGl2SL0H