Where the story begins...
Explore the Castle built on the site that gave the city its name and discover Newcastle's ancient heritage.
Newcastle's Castle Keep and Black Gate have reunited as a combined visitor attraction - Newcastle Castle.
Uncover the changing face of the Castle through the ages: from royal fortress and border stronghold to grim dungeon and teeming slum.
New exhibits allow visitors to experience what life would have been like for inhabitants in these two astonishingly preserved medieval buildings.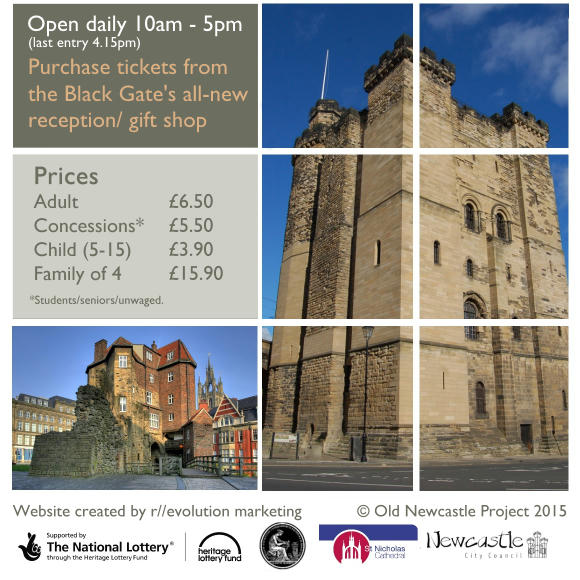 What's on?
01/08/2015 - 11:00
Castle Keep
Regular Entrance Fee
The Castle was used for many purposes over the...
More
04/08/2015 - 11:00
Castle Garth
Regular Entrance Fee
Join one of our highly knowledgeable volunteer...
More
Join the conversation
Newcastle Castle
@NewcastleCastle
Jul 29
RT @PeterCumiskey: Music vid from #indierock band Lisbon, filmed at @NewcastleCastle, my rather brilliant place of work https://t.co/zn4yPa…
Newcastle Castle
@NewcastleCastle
Jul 29
RT @Englands_NE: Keep and cherish. Castle Keep, Blackgate, cathedral and Roman site. Newcastle history at http://t.co/tUHsJvWkqm http://t.c…