Where the story begins...
Explore the Castle built on the site that gave the city its name and discover Newcastle's ancient heritage.
Newcastle's Castle Keep and Black Gate have reunited as a combined visitor attraction - Newcastle Castle.
Uncover the changing face of the Castle through the ages: from royal fortress and border stronghold to grim dungeon and teeming slum.
New exhibits allow visitors to experience what life would have been like for inhabitants in these two astonishingly preserved medieval buildings.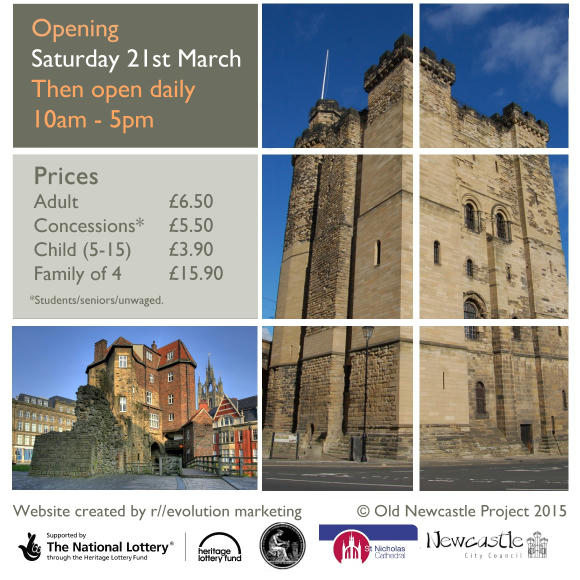 What's on?
10/07/2015 - 19:45
The Black Gate
£10
Fancy yourself as a Marple or a Poirot?...
More
10/09/2015 - 10:00
Newcastle Castle
FREE entry to the Castle Keep & Black Gate
Heritage Open Days celebrates England's...
More
Join the conversation
Newcastle Castle
@NewcastleCastle
Jul 1
RT @NEFamilyFun: Hope you can join in our Summer Instagram club. Just use #northeastfamilyfun when you upload a pic #nefollowers http://t.c…
Newcastle Castle
@NewcastleCastle
Jul 1
RT @HiddenNewcastle: Obituary of Ian Allan has photo of boys trainspotting from top of @NewcastleCastle in 1950 http://t.co/NDggtoVp8R htt…