Where the story begins...
Explore the Castle that gave the city its name and discover Newcastle's ancient heritage.
Newcastle's Castle Keep and Black Gate have reunited as a combined visitor attraction - Newcastle Castle.
Uncover the changing face of the Castle through the ages: from royal fortress and border stronghold to grim dungeon and teeming slum.
New exhibits allow visitors to experience what life would have been like for inhabitants in these two astonishingly preserved medieval buildings.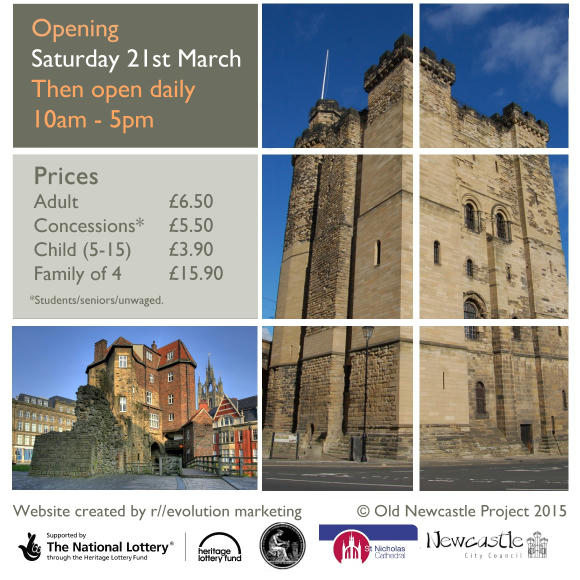 What's on?
21/05/2015 - 18:00
Castle Keep
FREE
Chilli Studios would like to warmly invite you...
More
13/06/2015 - 10:00
Newcastle Castle
FREE entry to the Castle Keep & Black Gate
To mark the 800th anniversary of Magna Carta (...
More
Join the conversation
Newcastle Castle
@NewcastleCastle
May 21
RT @Raring2goNewcas: I "felt" a ghost once in @NewcastleCastle Keep @PBinvestigation in the chapel, very odd! Couldn't explain it, must hav…
Newcastle Castle
@NewcastleCastle
May 21
RT @MuseumDiscuss: Need half term ideas? I've just written 'Half term help' mentioning @S_ShieldsMuseum @theshipley @NewcastleCastle http:/…